15 B2B Writing Tips for Engineers
January 6, 2021 BY EPM Agency
Have you been approached by your company's marketing department to write an article for its blog and unsure of how to get started? Or perhaps you're an engineer who wants to get your voice heard in your specialism but worried that your English and writing skills aren't up to scratch?
This can all be daunting but writing a 700-word blog article is not an impossible task. Even if you are new to the world of B2B writing or content creation, it can actually be a completely achievable goal and provide a range of benefits.
By producing written articles, you'll establish yourself as a leader of your area of expertise. Your experience is valuable, and providing that experience on a public platform creates trust and reliability in your knowledge. Writing is also an invaluable skill for an engineer as it enhances your communication and clarity.
This will not only build awareness of your capabilities but your business's as well, and open up industry and networking opportunities that will elevate your professional career.
But how should you get started? Everything from tone of voice to word counts and even just the topic you want to write should be taken into consideration. In fact if you already write technical articles, you're already halfway there as a lot of the skills and experience you've accumulated can be adapted here.
Whether you're a beginner to writing or a more experienced technical engineering writer, we've rounded up advice from five B2B writing and marketing experts to provide the best engineer writing tips to help you put your writing hat on.
Though some of these tips here have been specifically written for the engineer in mind, these ideas can be easily adapted to other disciplines and utilised across other industries too. So why not share it with your connections?
1) Figure out which problem are you solving
Engineers only have two problems: how to choose the right product or technology and how to apply it. Many companies just blog about the benefits of their own products and technologies. Many websites have plenty of information about applying products and technologies. But it's those bloggers and businesses that help engineers with their first problem, how to choose, that build trust and advocacy. This may mean talking openly and honestly about competitor products, which some find difficult, but in the end a genuine desire to help engineers at every stage of their work will pay off handsomely, if done well. Think about which problem you're trying to solve when planning your blog.
Bob Jones, Technical Marketer and Founder of Originality B2B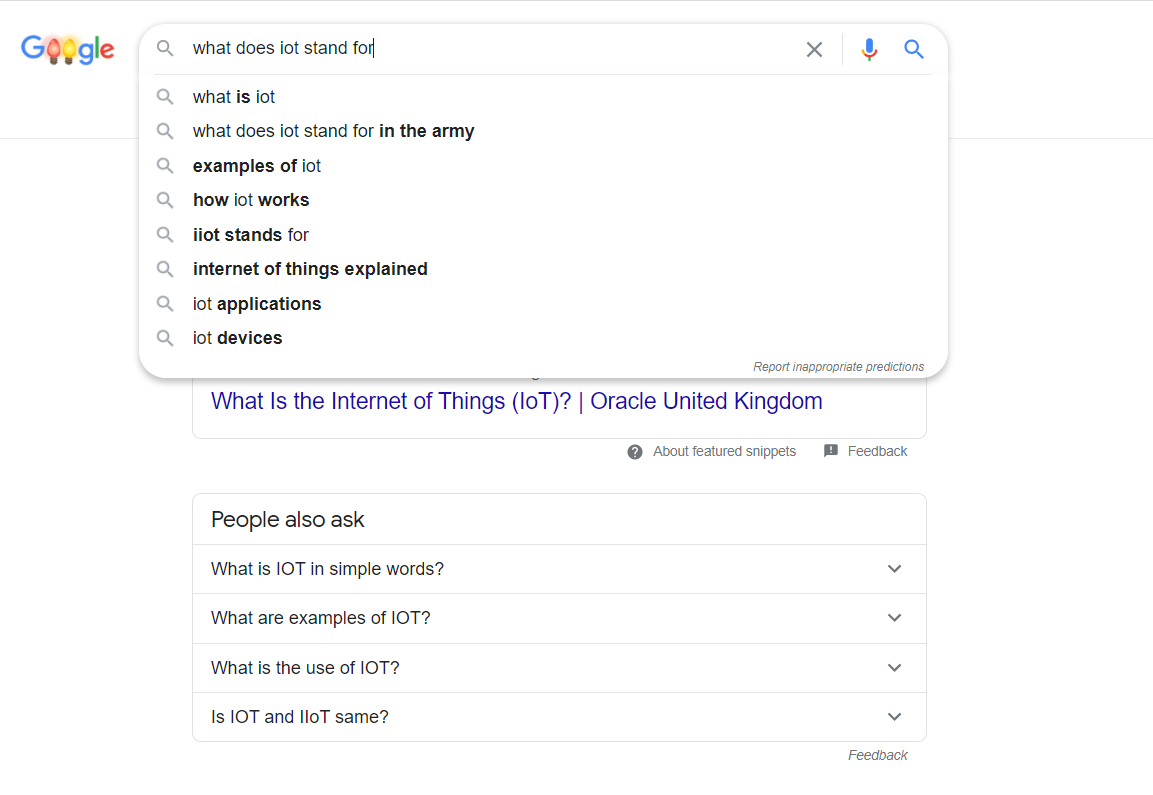 2) Find the questions your audience asks
Your audience of engineers is asking questions all the time. The more your blog post answers these questions, the more it will be respected and shared. Here are a few places to look for questions:
Online communities and forums about the technology you're marketing
Your own website's FAQ section, if you have one
Your sales team, both internal and external: do a quick survey
Your technical support team
You can also use Google. Type in one question and Google will come up with related questions for which people are looking for answers. For example, if you type in 'what does IoT stand for?' You may see this little box pop up. Then you have more questions to answer.
Bob Jones, Technical Marketer and Founder of Originality B2B
3) Think about topics, not just keywords
Don't over-stuff the headline of your blog post with keywords in an effort to be found in search. By all means include them but don't go over the top. Google doesn't just look for keywords. It, and other search engines, now understand semantic relationships. They understand the topics in your post and may show them in search results for queries about related topics. Keyword stuffing has the opposite effect. Search engines will realise you're trying to game the system and your search engine rank will drop. Incidentally, with over 99% of search engine users clicking only on page one results, appearing on page two is unlikely to be worth the effort. Choose your topics with care and create original content that's of value to your audience.
Bob Jones, Technical Marketer and Founder of Originality B2B
4) Pitch to external sites
Writing on your own company site is great and is great for both yourself and the company (and any potential customers visiting your site). However, if you personally want to reach a more varied and wider audience, you should consider pitching to external publications. Choose sites which interest you in terms of subject matter and what content they produce and explore ideas of what you could offer to those sites from your own knowledge and expertise. Then pitch your ideas!
Liam Critchley, Freelance Writer for Electropages
An example of pitching guidelines for an external site
5) Keep pitching relevant
Everyone develops their own specific way of pitching that works for them (through trial and error usually). Regardless of your specific way, if you're pitching to get a piece on an external site, always do your research on that site, make sure what you are looking to published is relevant to them (content wise and article type) and always showcase why you think your piece should be accepted—as some publications receive many pitches so you need to show why your piece should be chosen. If you don't, I can guarantee that others will do, and will be in a stronger negotiating position. Also, be prepared to slightly shift the angle of your piece if the editorial team likes the idea but wants to tweak it to fit their site/narrative better.
Liam Critchley, Freelance Writer for Electropages
6) Personal vs corporate pitching
If you're pitching for yourself and your own writing/scientific interests, then pitching in the normal way is fine. However, beware that if you're pitching on behalf of your company, then the process could be quite different, especially as many sites expect you to pay for publishing if you're writing under a company banner, as it is considered 'sponsored content'. This is not an issue normally as companies do pay for this content, but it's something to be mindful about when contacting a publication, so that everyone knows what the expectations are.
Liam Critchley, Freelance Writer for Electropages
7) Have your audience in mind! Who are they?
Think about your target audience. Are they expert or novice? What level of expertise are they expecting from you? Is it a thought leadership piece or are you dealing with a technical challenge? If it's a technical challenge, how does your article help your readers solve it? If it's thought leadership, what new perspective will you bring? Is the subject familiar to the audience or will they learn about something new and engage further with you.
Mark Patrick, Technical Marketing Manager at Mouser Electronics
8) Maintain a consistent structure to your articles
In the engineering world, blogs, articles and whitepapers help engineers solve problems. But jumping straight to the solution means nothing without context. Demonstrate you understand the problem being discussed and the implications for the reader if the problem is not solved - IoT security, for example. Research and present the typical solutions before finally recommending your solution and its benefits.
Mark Patrick, Technical Marketing Manager at Mouser Electronics
9) Always describe your abbreviations
In science and engineering fields, many people use abbreviations, especially when it comes to equipment and processes. However, your reader may not know that STM is a scanning tunnelling microscope, nor may they know that ANN is an artificial neural network, so it's good practice to write them out in full (with the abbreviation in brackets) the first time you use the term in the article so to avoid confusion. From then on, the abbreviation can be used to make the sentences flow better.
Liam Critchley, Freelance Writer for Electropages
Image courtesy of Vector Juice.
10) Entertain and inform with your writing
It's important as an engineer to inform. Being technical with your writing is key, however you'll want to entertain as well. That's not to say you have to be comedic, although you can be. Rather, write to engage your audience. Often, when covering a highly technical topic, I find that the subject matter, while interesting to me, might not be as fascinating to all audiences. Be sure that your readers are hooked from the beginning and keep them focused throughout. A lot of this comes from telling a coherent story with your writing as well as being comprehensive. For instance, if you're writing a tutorial, be sure to clearly outline every step in the process.
Moe Long, Senior Editor at Electromaker.io
11) Don't forget about grammar!
When writing, there's a lot to consider: deadlines, word choice, the content itself, or even the overall writing process. But grammar is absolutely crucial. Even if you're the top expert in your field, a simple spelling mistake or punctuation error can really detract from your message as well as reduce your credibility. Make sure that you self-edit, run your work by an editor, or both. Don't let avoidable grammatical mistakes plague otherwise excellent technical expertise. Typically in my own work I focus on writing first. Once I've hammered out a solid draft I take an editing pass. Then I'll read my article out loud which helps me catch any mistakes I missed during my first edit.
Moe Long, Senior Editor at Electromaker.io
12) Optimise your copy for digital
With the ongoing (and almost complete) shift in the B2B world from print to online media, writing in a way that ensures your message lands with a digital audience is critical and ensures your content stands out. Present your content in a way that matches how the typical reader consumes digital content - scanning a page in seconds for something that stands out. Is your copy concise? Does it make use of headings and subheadings. Does it jump off the page in 15 seconds? Optimising your copy will optimise your ROI.
Mark Patrick, Technical Marketing Manager at Mouser Electronics
13) Visualise the article
If you are writing a blogpost or article for a website, think about what imagery and video you could add to hone in on your points. A page featuring only text on it is not very interesting, and you may lose the reader's attention within seconds of them clicking onto your article page. Attention spans are getting smaller and smaller, and what may be a fascinating insight may come across as a wall of unapproachable text to a new reader. Are there any diagrams you could include to demonstrate your ideas? Or are there any pre-existing videos and examples that perfectly represent one of your paragraphs perhaps? Annotated images would also be helpful, especially if you've created an educational article and want to teach the reader about something. Ask yourself: 'what else would the reader need to fully engage them and help them to understand what I've written?'
Take a look at this recent blog that EPM published about augmented reality in the B2B sector. We provided some great examples of the ideas discussed, presenting them as videos (like the one shown above) so that the reader can engage with the topics beyond the words on the page.
Carrie Mok, Content Marketing Editor at EPM Digital
14) Don't be worried when you get edits
In most of your writing jobs, your work will be looked over by someone in charge of the content — be it your own head of communications or an editor of an external site. It's totally normal to have minor edits come back, no matter how well it is written, as every editor has their own personal style and wording preference. So, even if you've done an excellent written job, don't take it personally if some of the wording is changed by the person publishing the content
Liam Critchley, Freelance Writer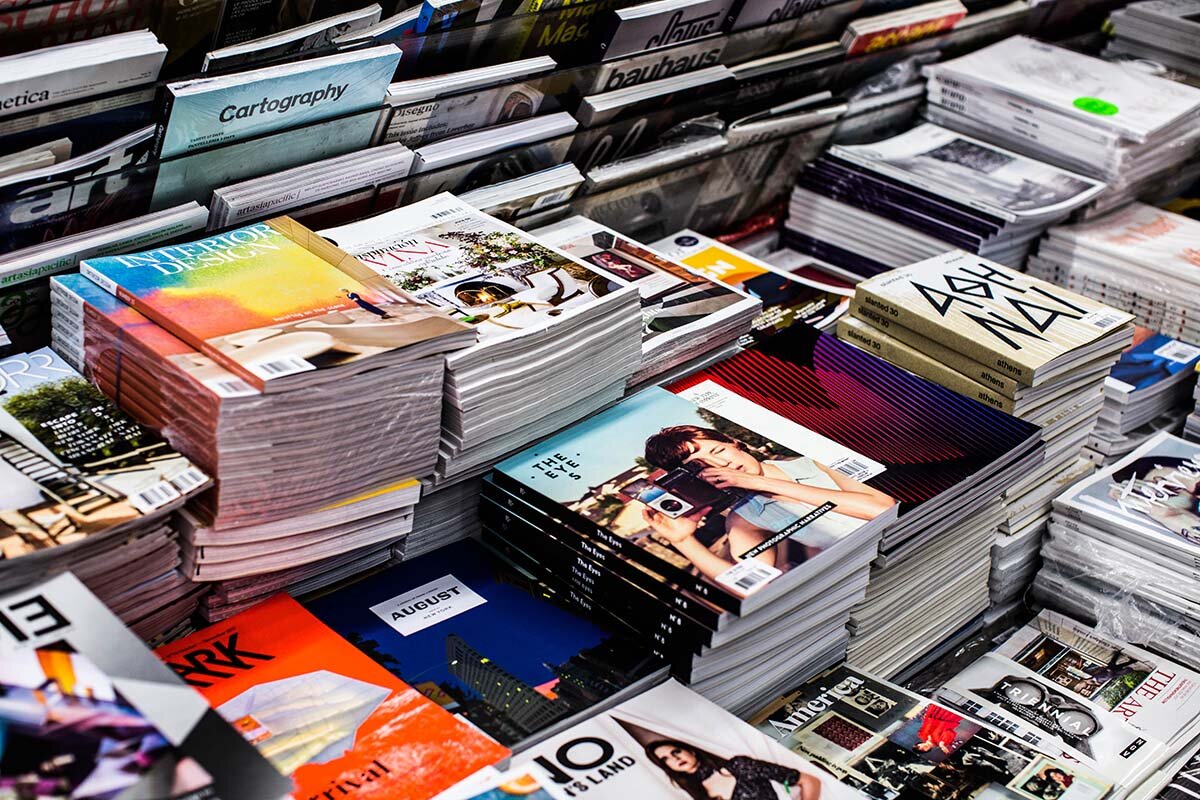 15) Constantly read
The best way to improve your writing and write articles that people actually want to read is to read regularly yourself. Read your favourite engineering magazines, websites and books. Think about which pieces of writing you've really enjoyed and why. Is it the expertise of the author? Is it because they answered a problem you've encountered? Is it because of a particular turn of phrase they've used? Also I'd encourage you to read outside of your normal interests and assess different writing styles. Are there any takeaways you can apply to articles in your industry, and are there any characteristics you can emulate next time?
Carrie Mok, Content Marketing Editor at EPM Digital
Do you have any other tips for writing? Let us know!