Discover Extraordinary: a new era for epm.agency
June 20, 2023 BY EPM Agency
At epm.agency, we are thrilled to unveil our new brand identity, inviting you to join us on a journey of immersive experiences. Our new brand reflects our dedication to innovation by seamlessly blending the physical and digital worlds, demonstrating that everything's connected.
Inspiration
We began with what we knew was a successful logo and utilised the slashes that had become an essential foundation of the EPM brand. These slashes represent a well-established and growing business that works in a digital and physical realm, appropriated by the fact that slashes are used in many coding languages and are two building blocks.
We introduced our unique perspective on the experiential market by taking a nick out of one of the slashes to uphold our belief that there will always be room for innovation. Our logo evolution represents the new era of our innovative experiential agency.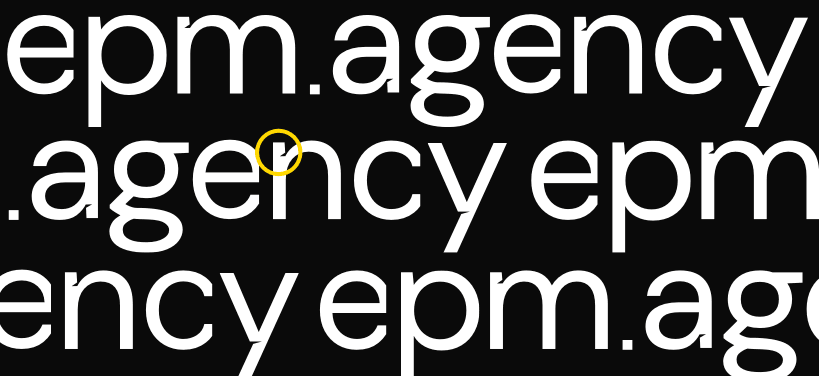 Idea
As an extension of our client's business, we wanted to put our customer's brand first and cheer on from the sidelines. We needed a brand that could be agile and dynamic enough to fit around our clients and work in tandem with them. Our colour scheme shifts with our customer's needs, and we can ride the wave of trends and navigate the ever-changing digital and physical landscape. For this reason, our new brand will never stagnate and be left behind as we propel forwards.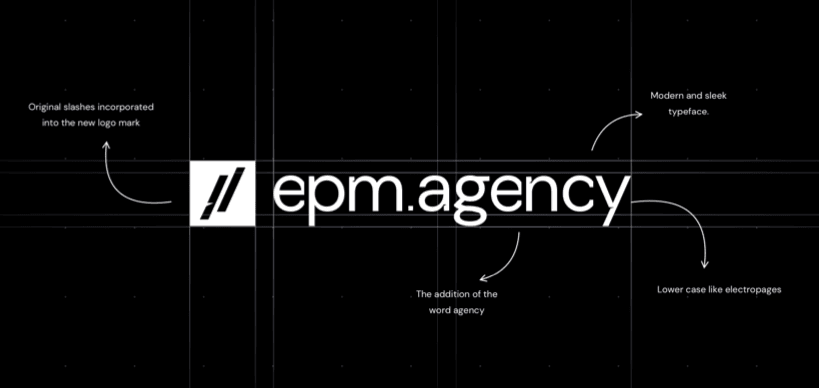 Reflect
The most significant difference we've introduced is adding the word 'agency' to our brand. First and foremost, we're an agency made of many, and our people are paramount to our success. When our clients work with epm.agency, they work with futurists, experts in their fields and passionate people that go above and beyond for them.
At epm.agency, we are at the forefront of innovation, delivering extraordinary experiences that captivate and leave a lasting impact. Join us on this exhilarating journey as we break barriers, challenge norms, and redefine the possibilities of experiential marketing. Welcome to a new era of infinite connections and unforgettable moments.
Discover Extraordinary
Discover Extraordinary is our mantra and something we live by for every project and every client. But how do we achieve this? Let us break it down for you.
Everything's connected - Merge human feelings and the latest digital technologies through one connected journey, helping your business innovate, discover new territories, and create meaningful connections with your audience.
Fusing physical with digital - Our dedicated digital-led experience teams work hand in hand with you, combining digital technologies in their physical surroundings to create engaging and innovative experiences.
We thrive on plot twists - We thrive in the face of challenges, adapting and finding creative solutions that ensure your projects are delivered successfully. We handle that pressure like ducks to water. So, you can rest easy.
On schedule, on budget - We are the thinkers and doers who can conceive, create, deliver, and reflect on your vision. Reliably. Efficiently. On schedule. On budget.