A Run Down of the Latest Tech and What It Means For Your Business
August 8, 2022 BY EPM Agency
Technology is ever-changing with new products and software releases announced around the clock for practically every discipline. Many of these new releases create exciting and innovative ways of working, or perhaps simply devise a more efficient workflow so that team members can spend more time on the task at hand than on a previously fiddly debugging process, for example.
It may not always be an easy task, however, to discern the technical specifications and jargon that accompany these announcements. Even after making sense of the information, it may not be immediately evident how they could enhance your business, so we've collected some recent examples of new releases and broke down just what it is that makes them so effective.
The Rokoko Smartgloves are a new set of inertial motion-capture gloves. It describes itself as "the only studio-quality hand and finger tracking solution for under $1k".
How will this be useful?
Hands are one of the more notoriously difficult parts of the human body to animate because of how expressive and how minute movements could be, so the Rokoko Smartgloves would remove the need for hands and fingers to be painstakingly animated. Precise hand models can be created in the virtual space much easier as the movements would be tracked and sent directly to the computer. It'd save a lot of time as animators can focus on perfecting other parts of the whole animation, rather than spending hours on the tiniest fingertip movements.
Nvidia Omniverse
With Omniverse, changes being made across several pieces of 3D software by several artists in real time can be viewed live in one location. Described by Nvidia's CEO Jensen Huang as "the Google Docs for 3D design", the 3D work can be rendered and then streamed back to collaborators. Omniverse will even work on low-end consumer laptops.
How will this be useful?
In theory this means that anyone will be able to view a working 3D demonstration, and discuss and make iterations on the fly. Imagine if an artist didn't have to spend an evening rendering a 3D model so that a video can then be shared in a meeting next day. Instead, they present their work on Omniverse in the meeting there and then, and are able to discuss and make live changes with the rest of the team. It'd be a more efficient workflow, that would save on rendering time and prep time. It's also a more engaging tool that can demonstrate and visualise changes to stakeholders.
Spatial creates a holographic work environment to create immersive digital spaces. An avatar is created using machine learning turning your photo into a digital, 3D version of you, entering different rooms with co-workers etc and seeing their avatars from the waist up. You can also still communicate using arm gestures using hand tracking technology.
How is this useful?
In a globally connected world, and during times when travel is restricted, we may inevitably lose some human connection even as we turn to Zoom to enable us to communicate over video call. With 3D avatars created in seconds from machine learning, and an AR workspace and interactive whiteboards Spatial provides a more tactile working experience.
As the entertainment industry is still struggling with the impacts of Covid-19, one solution that is seeing increasing uptake is VR concerts. Janelle Monae was recently announced to play a special VR concert for TV series Lovecraft Country. Perhaps one of the more notorious of the global festival circuit, Burning Man Festival held its 2020 edition entirely in VR.
How is this useful?
As businesses around the world are still constantly learning and evolving their strategies due to the Covid-19 pandemic, it makes sense to explore more bespoke and elaborate interactive experience. Find out how we helped ROHM connect with their trade show customers during a virtual conference with a virtual 360-degree tour and trade booth here.
WordPress 5.5 "Eckstine" is the second WordPress release of the year. Improvements to the Block editor include, the UI, new design tools, device previews and performance enhancements.
How is this useful?
As well as creating a much better design experience for web developers so that they can spend more time on fine-tuning the rest of the website, other new features, such as lazy loading images will drastically save bandwidth on both servers as well as user agents. This is because images further down the page are only loaded once the user scrolls to them. Quicker page-load speed means faster websites, and therefore this will improve your Google rankings and also increase conversions.
Version 8 of Laravel includes Laravel Jetstream, model factory classes, migration squashing, job batching, improved maintenance mode and much more.
How is this useful?
Laravel Jetstream is a new addition that provides a much easier starting point for new projects as it includes login and registration, two-factor authentication, email verification and much more out of the box. New maintenance mode improvements have also provided a way for certain people to gain 'secret' access to your website while it is down for maintenance, providing a special cookie to those that need access and a URL matching that token. These general enhancements provide a slicker way of working for developers as well as usability improvements to help increase in productivity.
Apple released iOS 14, their newest operating system, in September. It comes with plenty of new features including widgets, the ability to completely redesign your home screen and much more.
How is this useful?
The user being able to set their own default apps means that your loyal customers will always be able to easily open up your app when performing specific tasks. The addition of widgets to the main home screen has also enabled a new way of streamlining your app content straight to the user without them having to click into the app. If you have an app that sets a to-do list or reminders for the user, for example, they could easily see their tasks for the day on their home screen at a glance when they are opening up their phone to do other things like sending a text or checking social media. It puts your app at the forefront of the user's mind without them having to consciously think about using it.
After releasing version 4.0 earlier this year, version 4.1 adds Material Design Components to templates, Data Inspector foldable hinge support, access to Android Emulator within Studio and much more.
How is this useful?
The inclusion of recommended material styling patterns makes it easier for developers to stick to styling patterns, while the Data Inspector lets them manage the app's internal database so that data-related bugs can be identified and fixed. Other improvements such as the inclusion of Android Emulator will enable an easier, smoother debugging process for the developer too.
Digital design
Available now to back on Kickstarter, Luna Display for Windows is a hardware dongle that when paired with the Luna App on iPad, will turn any iPad into a wireless, high-quality secondary display and graphics tablet for any PC.
How is this useful?
Luna Display provides more flexibility, and more display options for home-working environments. For those not kitted out with their full equipment list from their office, Luna creates additional ways of working for designers so that they can utilise more design or screen space.
The D&AD Annual has brought together the most outstanding creative work and serves as a bible of inspiring projects from the global design and advertising industry. For the first time ever, the D&AD 2020 Annual will be digital only and will be available for free worldwide, and not just to subscribers.
How is this useful?
Famed for its awards, the D&AD Annual features the winners of that year and is a who's who of excellence in the advertising design world. From Illustration to Casting and Cinematography to Packaging Design, the Annual is a fantastic source of inspiration for creatives looking to find a new spark.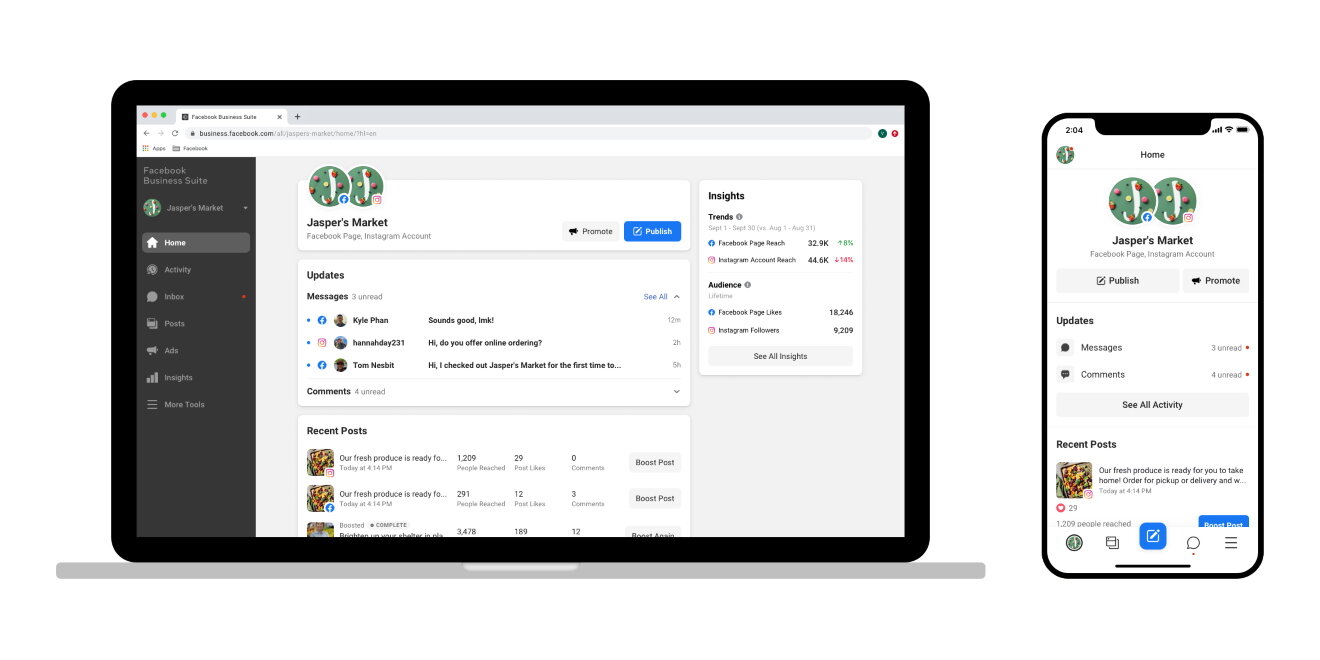 The Business Suite is a single place across mobile and desktop for businesses to access the tools they need to thrive across Facebook and Instagram.
How is this useful?
Most businesses will have either a Facebook page or Instagram page, or both. Facebook Business Suite homogenises the tools that social media managers use day to day into one accessible platform, rather than having to spend time switching between the two. Messages and comments are immediately viewable on the homepage so that you can keep up to date with your community.
LinkedIn Viewable Company Followers and Events Tab
LinkedIn recently added the ability to view exactly who new page followers are for a company, as well as an events tab for the company page.
How is this useful?
As digital events are now the norm and see no sign of stopping, and businesses turn to online events as a safe method for promoting their brand, it makes sense for LinkedIn to add a new Events section to company pages so that businesses can bring value by adding their webinars, live videos etc within the platform. The ability to see exactly who has followed your page and when also provides a better insight into your connections and leads, so that you can maintain connections with the right contacts.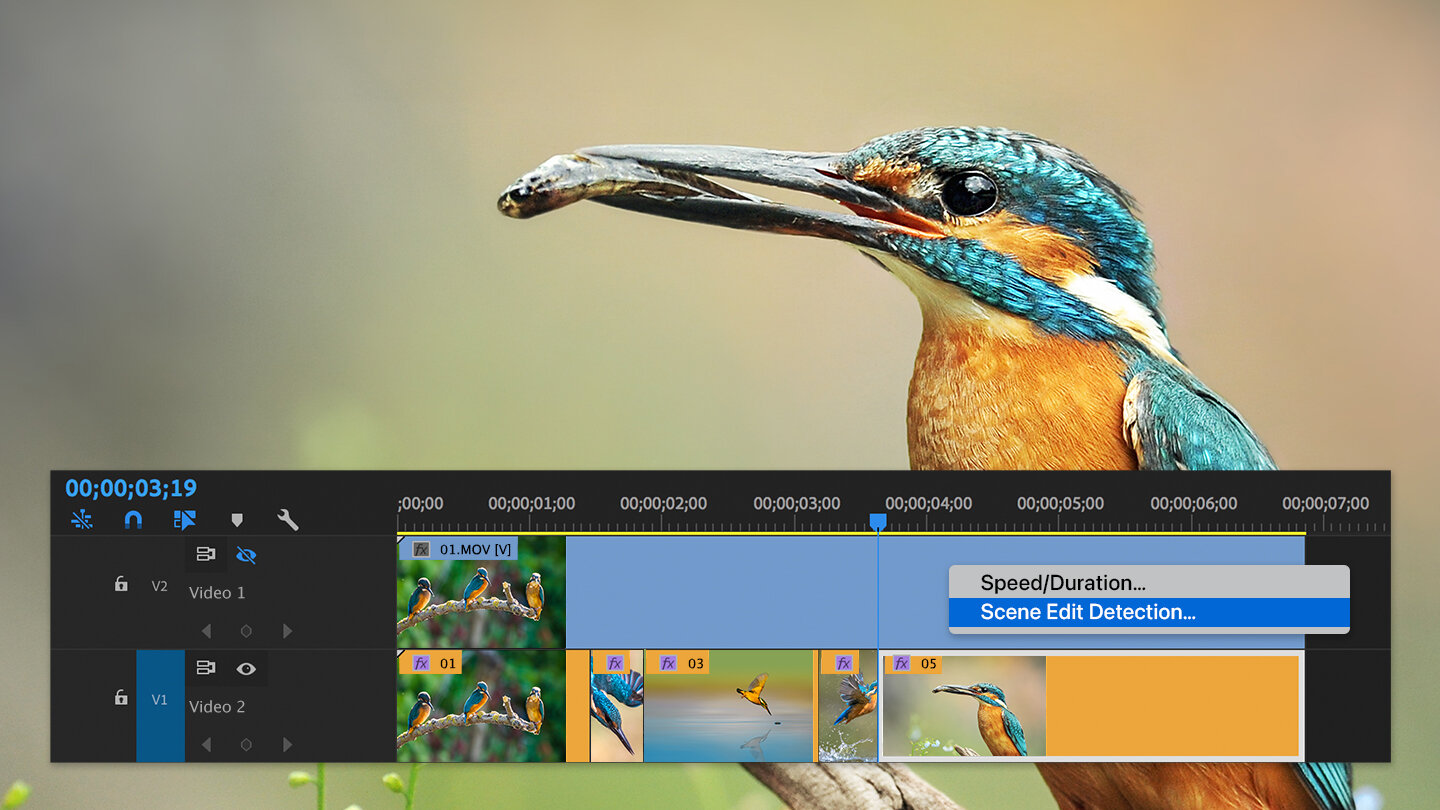 Adobe has new features for Premiere Pro that includes Scene Edit Detections, HDR for broadcasters and a new Quick Export option.
How is this useful?
Machine learning has been empowering Adobe products for a while now, and adding it to the editing process as Scene Edit Detections will undoubtedly enable easier, more effortless video edits. The Quick Export options, meanwhile, means that barring rendering time, videos can be created with the click of only a button. These improvements provide a more agile environment for video editors and removes a few pain points from the final steps of the process.
The Canon EOS R5 can shoot 45 megapixel photos at up to 20 frames per second or 12 bit 8K RAW video using the entire width of the camera's sensor. Advanced AF is programmed using deep-learning artificial intelligence, while in-body image stabilisation works in concert with a lens's own IS to provide up to 8 stops* of protection against camera shake.
How is this useful?
The latest addition to Canon's mirrorless camera range has been described by reviewers as simply, "Canon's finest product" ever. Image quality is pristine and it's simply perfect for those who switch between photography and videography. It's the top choice for those looking to upgrade their toolkit.