Social Media Trends 2021
January 25, 2021 BY EPM Agency
Marketing strategies inevitably changed with the Covid-19 pandemic and the ensuing global lockdowns that sent millions home. It's no surprise then as the world headed more into the digital space than ever before that there were 376 million new social media users in the first half of 2020 alone, with 43% of all users generally spending more time on social media. Without physical human interaction to plug the gap for most of last year, social media has proven to be an invaluable tool for businesses to connect with their audiences. We've studied six prevalent new social media trends that have arisen from 2020 that will impact 2021 and beyond.
Make sure you also keep up with the latest social media tools for 2021 and the best B2B marketing tools to keep your marketing strategy up to date and let other software and websites do the hard work for you.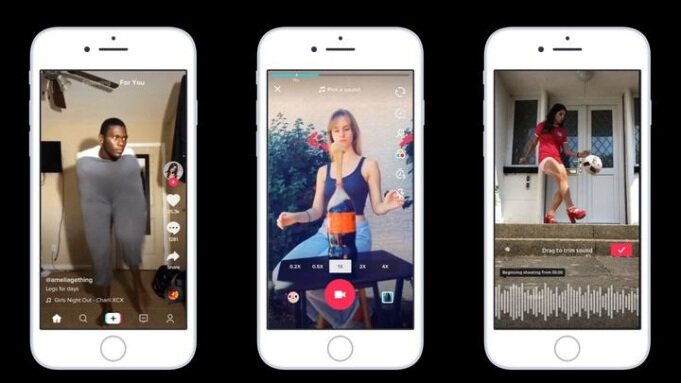 Shortform video
Attention spans are rapidly shrinking. As TikTok's explosion in popularity in 2020 has proven (the shortform video app is a trending social media platform and has an estimated 1 billion active users worldwide), there is an enormous appetite for snappy, 60-second videos. As marketers look to increase their usage of video in their strategies (85% of businesses used video as a marketing tool in 2020 according to Hubspot), they must also look to refocus their social media video output on key messaging so that the first 15-30 seconds or so capture imaginations.
Building trust
With the pandemic (and circulation of fake news and conspiracies) dominating the news cycle in 2020, there was a major shift towards brands becoming more conscious of communicating responsibly. Many B2C businesses were quick to adapt their strategies to reflect this by being careful with their messaging, but we also saw B2B businesses taking these key learnings from their counterparts to create trust and reinforce credibility in their services for their audiences.
With a 15% increase year on year in manufacturing marketers looking to improve their brand's credibility and trust in their content marketing strategies, we see this continuing as a B2B social media trend across channels as we head further into 2021.
Micro and Nano influencers
In the last few years, there's been a growing trend in the use of Influencers to bring a brand to the forefront of their hundred of thousands and millions of followers. But the nano and micro influencer should not be sniffed at. The reach of nano (follower count under 10,000) and micro influencers (10,000 - 100,000 followers) is comparatively minuscule but what they lack in sheer quantity, they make up for in a loyal fan base and higher engagement.
Nano and micro influencers can help build authentic connections with their small yet dedicated following. If we are to improve trust from our customers in 2021, then the use of nano and micro influencers may be a good method of achieving just that.
Conscious and Considerate Content
Brands are becoming more thoughtful and considerate with their social media content as the pandemic has gone on. Content needs to come across as more valuable to the consumer too during this time, and a great example of this is this campaign from Expedia. Knowing that their ad campaigns during a pandemic couldn't be on location (and would also be tonedeaf to show international travel at a time when global travel was discouraged), the company drew inspiration from thinking closer to home. The stop motion video appears to be filmed in someone's living room and the homemade feel makes it more relatable and approachable to so many who are confined to their own living rooms right now. "Where are you dreaming of going?" and the hashtag #ImagineWithExpedia demonstrates a real conscious understanding of the current climate that is reflected in their messaging, bringing forward a real sense of togetherness and reminds us that we are all in the same boat.
Keeping Up with the Algorithms
Being up to date with the social media algorithms in 2021 is key for driving the success of your accounts. As the social media platforms regularly add new features and review and change their algorithms, what may have worked in a strategy in 2019 is now vastly out of date. LinkedIn, for example, has changed its preference for tag quantity to above 3.
Previously, Instagram prioritised content with the most likes, recent posts and profiles that the user has previously engaged with. Instead, bookmarked posts, comments and shares are now the most valuable interactions that a user can have with an account. Going forward in 2021 brands will need to keep their engagement up and timing will be key too; posting when users are most active and creating content that engages users, like open questions that invite a response from users. Stories will also play a huge role in the Instagram algorithm this year, according to Hootsuite 500 million people use the feature every day and 58% of people say they have become more interested in a brand or product after seeing it in Stories. These are statistics that companies can't afford to miss out on!
Live Streaming on Socials
With almost every social platform offering a 'live' feature now it seems there's constantly fresh new content to consume 24/7. The pandemic has forced us all to find authentic social connections in different ways and to find alternatives to real meetups. Brands should be utilising this as a way to connect with consumers and show the faces behind the business. It's also a great way to collaborate with other companies and allow consumers to be involved in discussions whilst we're still unable to meet in person.
What trends do you think will be prevalent on social media in the coming year? Will you be taking advantage of any of these in your strategy?