Building an AR app
HAMWORTHY HEATING
Maintaining support and facilitating connections with customers in a socially-distanced climate can be a challenge. Leading British commercial boiler manufacturer and supplier Hamworthy Heating were in need of a method of bringing their products to their customers as travel restrictions meant that visiting Hamworthy Heating's showroom may not have been possible.
Tasking EPM Agency with the app build, we created a user-friendly application using the latest AR technology. Not only did we model the exterior product casing of each boiler featured in the app (created with Hamworthy Heating's own CAD files), we also re-created the internal cabling and pipekit in 3D.
The app allows users to place Hamworthy Heating's boilers virtually into a physical location and determine the product's size and features. Customers can view proportional, accurate, built-to-scale 3D models of the boilers and view them in a real environment.
Bringing the product into the customer's own setting lets them 'try before they buy' and builds trust in the product, so they can compare models and assess their usability.
Outside of this, the app also includes an annotated 360 product exploration that displays detailed information about each boiler's features and pipekit, and in-app screenshot sharing functionality so that users can share screenshots of the boiler in situ to stakeholders.
The AR functionality can also be used by Hamworthy Heating as an internal virtual training tool as well as maintenance support, alongside a training video carousel for Hamworthy Heating's internal engineer team to use.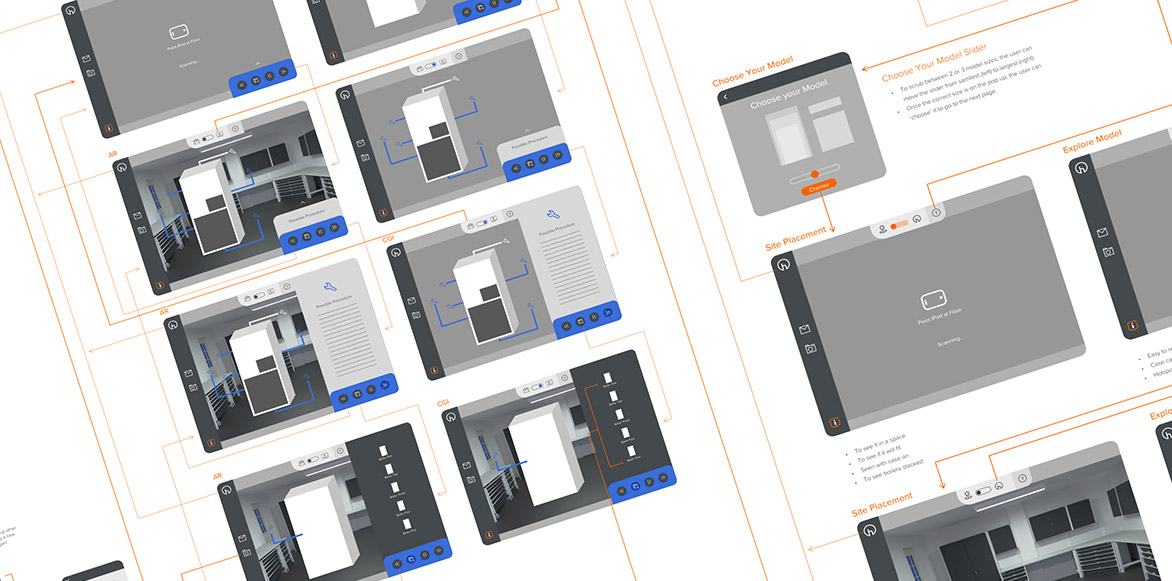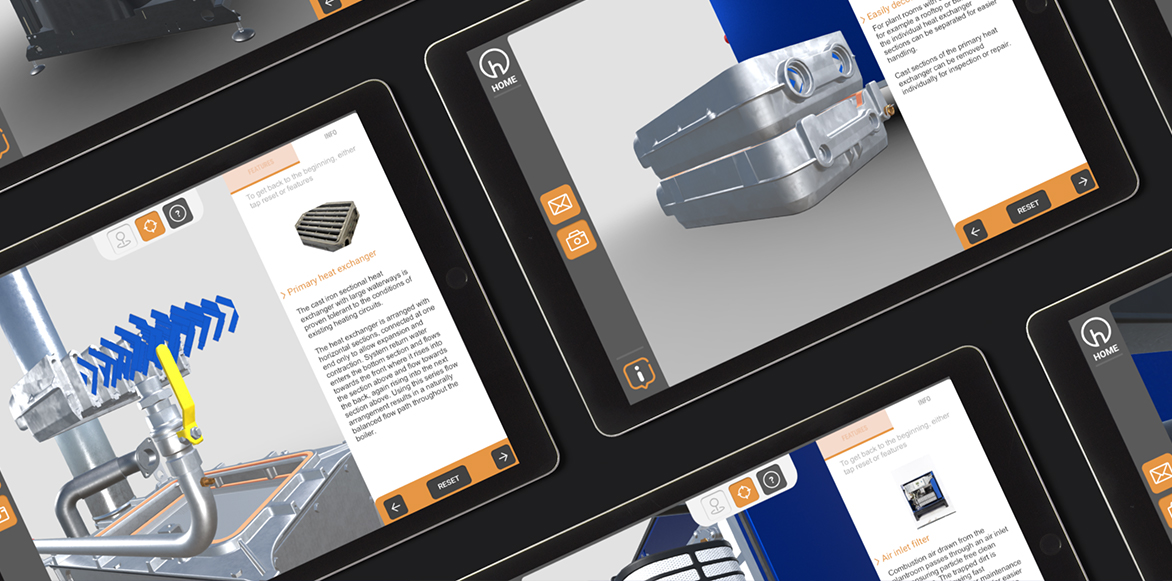 "
"Throughout the project, we had consistent communication with the client to enable them to be prominent in the creative decision-making process. From a technical perspective, the amount of CAD assets we were working with was challenging but we have an established process to suitably prepare them for interactive experiences. I believe our final product is a fantastic demonstration of the versatility of AR, and how it can be applied appropriately to a specific use case whilst still providing a gratifying visual CG representation."
Chris Hull, App Developer