Engineering Success: Bringing Yanmar Marine's Vision to Life at Boot Dusseldorf
YANMAR MARINE
EPM recently demonstrated their design and construction expertise at Boot Düsseldorf, a renowned boat show. We created a booth for Yanmar Marine, a leading Japanese engine and heavy machinery manufacturer. With a team of skilled builders and meticulous planning, EPM brought Yanmar's vision to life, creating a standout space that displayed their products with attention to detail.
EPM provided a convenient hospitality area for Yanmar to connect with customers and navigated the complex process of coordinating with multiple stakeholders to deliver the booth as promised. With their expertise in planning and timing, EPM overcame any eventualities during both the planning process and building in situ. We also provided comprehensive assistance, such as reformatting the client's videos for their screens and liaising with the catering team to ensure everything ran smoothly.
The result was a resounding success, with Yanmar and attendees acknowledging our attention to detail and smooth execution. The partnership between EPM and Yanmar was a seamless experience with consistent communication throughout the show week, ensuring a highly successful event.
EPM's commitment to delivering high-quality events services that exceed expectations was exemplified in this project.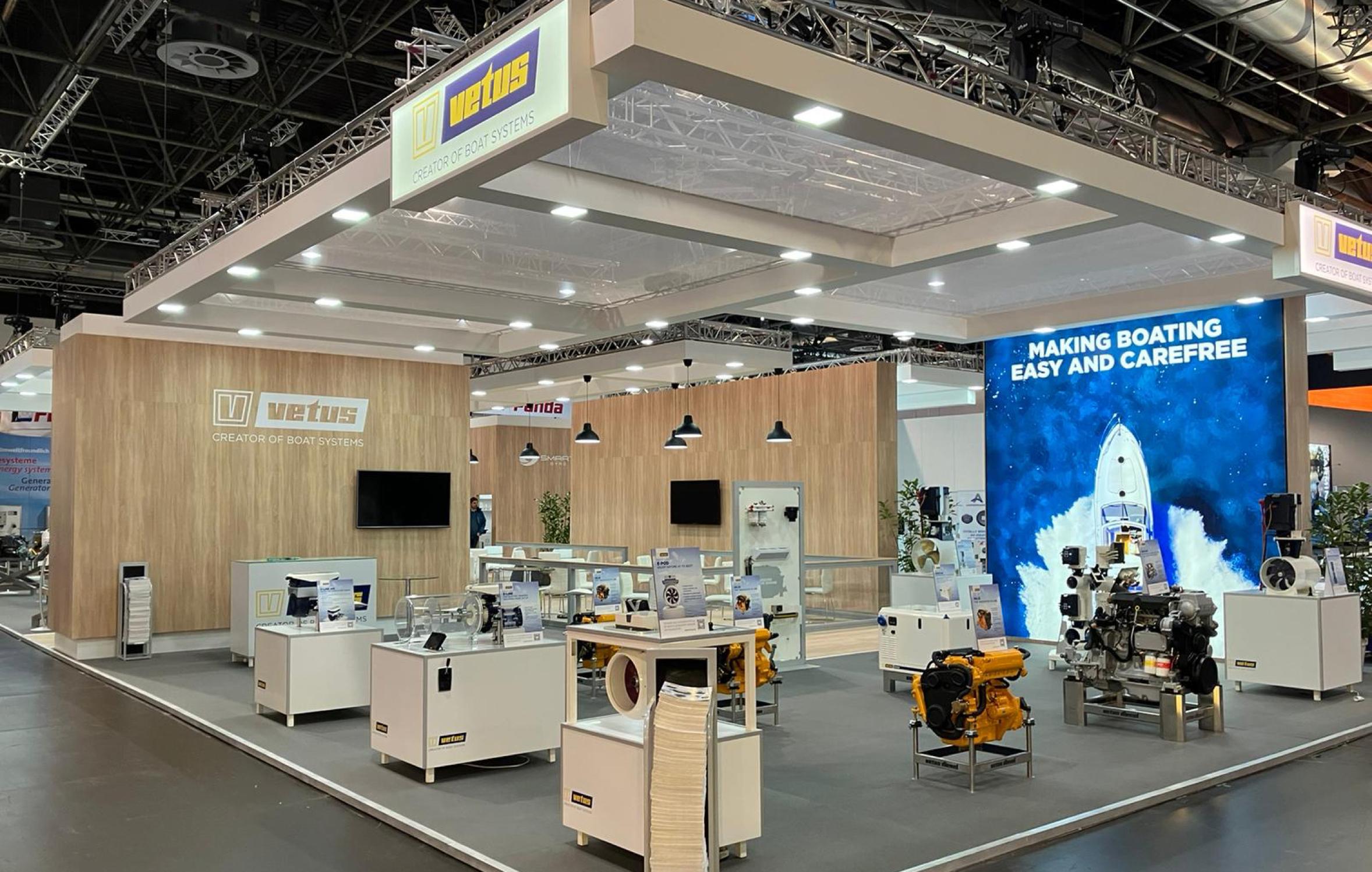 "
"Collaborating with Yanmar Marine on the booth build for Boot Düsseldorf was a delightful experience. Despite the challenge of working with multiple stakeholders, we delivered the stand design as promised, providing a standout space for Yanmar to exhibit their products and network with customers. Our meticulous planning and skilled build team helped us overcome obstacles with the show organizers and site services, resulting in a smooth building process and a well-received final product.

We received glowing feedback from our client and other visitors and even gained interest from a potential new client. This project exemplifies the importance of effective communication, skilled builders, and meticulous planning to bring a concept to reality."
Darren Brown, Events Project Manager